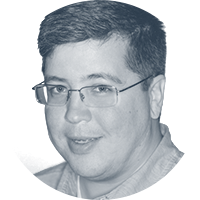 Matt leads the development team at Leavened with more than 15 years of experience in software development, and data analytics. Matt provides leadership to his team and ownership over the products his team builds. As a result he has brought major multi-million dollar projects to market.
Prior to starting at Leavened, Matt has worked as a developer and lead at Marin Software, ShiftWise, and SPEDSIS. Matt has built systems that solve scaling problems for big data, implemented company visions that replace the need for legacy systems, and automating business tasks resulting in lower overhead and fewer bugs.
Matt graduated from Western Oregon University with a Bachelor's of Computer Science.