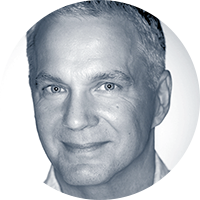 Rian leads all technology initiatives for the development of Leavened's Iterative Hypothesis Testing Engine (LIHTE).
Rian brings over two decades of experience driving strategy, process and culture, with hands-on coding and infrastructure architecture skills. Most recently, Schmidt was the CTO of Vadio, Inc., where he was responsible for the development of a streaming video platform that powered Shazam's video service and Pearl Travel Tech, a SaaS startup providing immigration assessments to Fortune 100 enterprise clients. He previously worked at Amazon as the Head of Labs Technology for Zappos.
Rian received his Bachelor of Electrical Engineering degree from the University of Minnesota-Twin Cities, and his MBA from the Stanford Graduate School of Business.