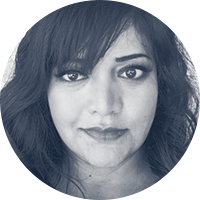 Sara is a founding team member at Leavened focusing on product development with more than 20 years of experience in performance marketing, media, and data analytics. Sara helps her clients develop strategic marketing plans, design marketing infrastructures to support the measurement of marketing, and establish tools for campaign measurement.
Prior to starting at Leavened, Sara has worked as a strategic planning and analytics lead at DraftWorldwide (Now FCB), Y&R/Wunderman, McCann Relationship Marketing, and Publicis. In 2006, she co-founded a digital and CRM agency in San Francisco, which was later purchased. Her clients have included Google, GoPro, Sprint, Microsoft, Intuit, Hewlett Packard, Adobe, Electronic Arts, and Toyota. Sara has won many awards for her past work, including an Addy from the American Advertising Federation, a "ONE Show" Interactive Award from the ONE Club which champions excellence in advertising and design, an NCDM Database Excellence Award, and several ECHO awards from the International Direct Marketing Association.
Sara graduated from Indiana University's Kelly School of Business with a Bachelor's of Science and earned a MBA and a Masters in International Business from Pepperdine University.